Interface: Statewide Transportation Management Center - Local EOC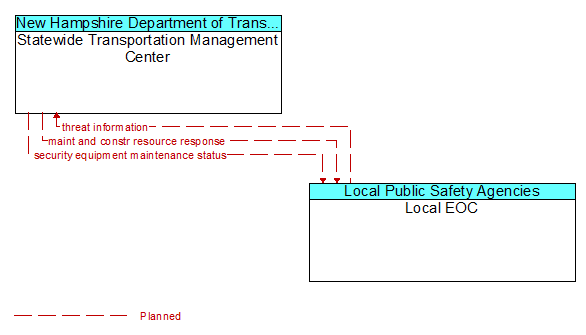 Architecture Flow Definitions
maint and constr resource response (Planned) Applicable ITS Standards
Current status of maintenance and construction resources including availability and deployment status. General resource inventory information covering vehicles, equipment, materials, and people and specific resource deployment status may be included.
security equipment maintenance status (Planned)
Current status of security surveillance and sensor field equipment maintenance actions.
threat information (Planned) Applicable ITS Standards
Threats regarding transportation infrastructure, facilities, or systems detected by a variety of methods (sensors, surveillance, threat analysis of advisories from outside agencies, etc.